Wells Fargo Is Fined $185 Million Over Unapproved Accounts
By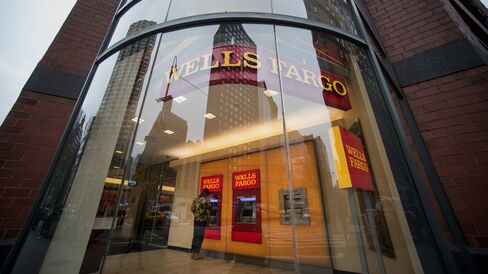 Photographer: Ron Antonelli/Bloomberg
Regulators say bank employees broke the law to hit sales goals

CFPB and OCC say more than 2 million accounts were opened
Wells Fargo & Co. will pay $185 million to resolve claims that bank employees opened deposit and credit-card accounts without customers' approval to satisfy sales goals and earn financial rewards, U.S. regulators said.
The lender opened more than 2 million accounts that consumers may not have known about, the Consumer Financial Protection Bureau said in a statement Thursday. Wells Fargo, which fired 5,300 employees over the improper sales practices, agreed to pay a record $100 million fine to the CFPB, $35 million to the Office of the Comptroller of the Currency and $50 million to the Los Angeles city attorney to settle the matter. The San Francisco-based bank also will compensate customers who incurred fees or charges, the agencies said…
Wells Fargo Is Fined $185 Million Over Unapproved Accounts

Leave a Reply
You must be logged in to post a comment.