Bernie Sanders Proposes Estate Tax of Up to 77% for Billionaires
By
Senator's plan would cut estate tax exemption to $3.5 million

 Independent is considering a second presidential run in 2020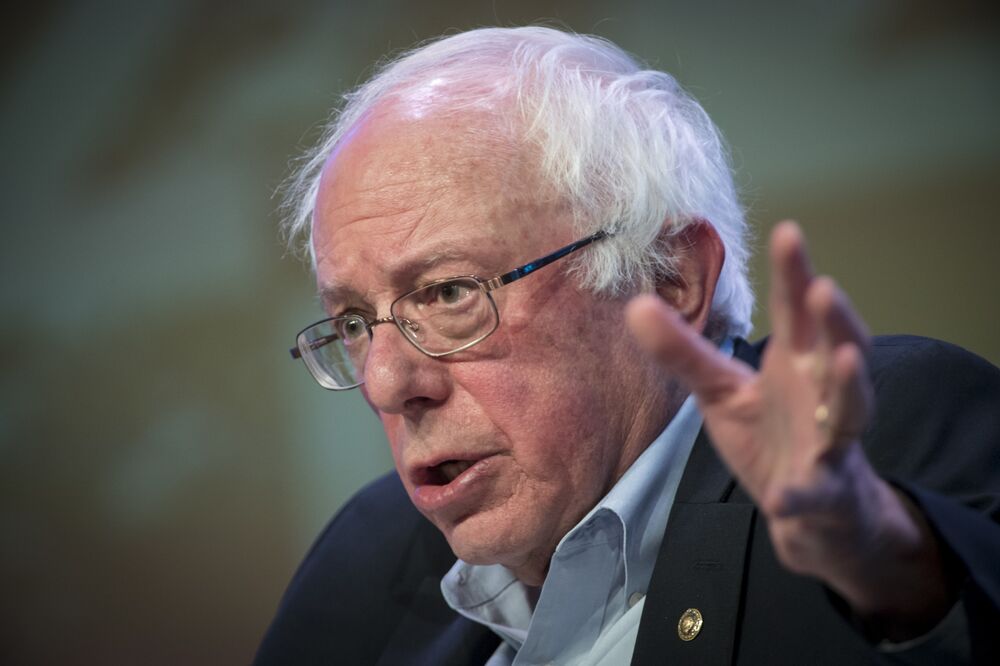 Senator Bernie Sanders. Photographer: David Paul Morris/Bloomberg
Independent Senator Bernie Sanders is proposing to expand the estate tax on wealthy Americans, including a rate of as much as 77 percent on the value of estates above $1 billion.
Sanders of Vermont, who's considering a second run for president, said in a statement that his plan would apply to the wealthiest 0.2 percent of Americans. It would set a 45 percent tax on the value of estates between $3.5 million and $10 million, increasing gradually to 77 percent for amounts more than $1 billion. The current estate tax kicks in when an estate is worth about $11 million…
Bernie Sanders Proposes Estate Tax of Up to 77% for Billionaires

Leave a Reply
You must be logged in to post a comment.