Wall Street Rallies for Squash in Harlem at Harvard Club Benefit
By
StreetSquash celebrates 20th anniversary, raises $1.4 million

 'It's playing chess while running,' Samsung's David Eun says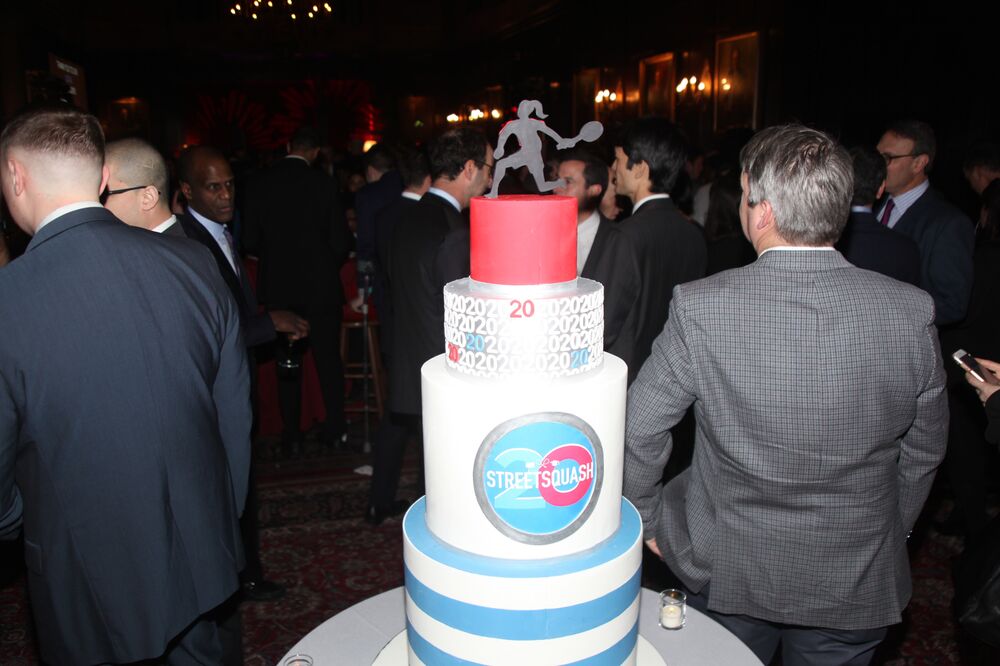 20th anniversary cake. Photographer: Amanda Gordon/Bloomberg
Not only were the squash courts busy Wednesday night at the Harvard Club in Manhattan, but about 600 guests filled the main halls with squash enthusiasm.
What does that look like? A lot of tall and lean people darting around, filling up on carbs and talking about the game as they raised $1.4 million for the nonprofit StreetSquash…
Wall Street Rallies for Squash in Harlem at Harvard Club Benefit

Leave a Reply
You must be logged in to post a comment.