Aramco's $1.6 Billion Hyundai Stake Deepens Refiner Ties in Asia
By
Saudi state firm already majority owner of S. Korea's S-Oil

 Aramco to buy Oilbank stake from Hyundai Heavy Industries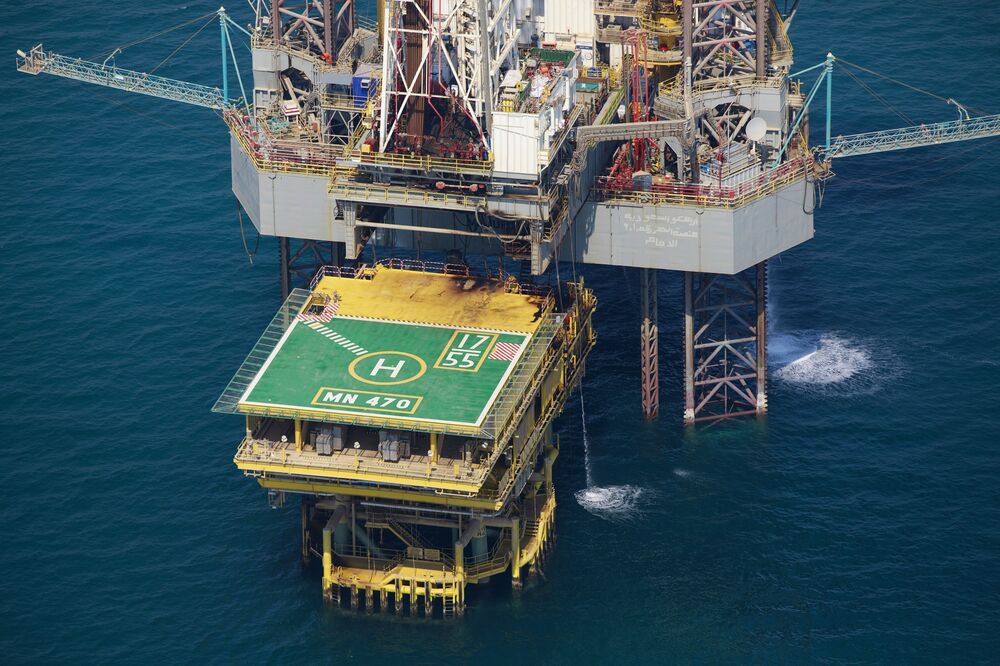 An offshore drilling platform stands in shallow waters at the Manifa offshore oilfield, operated by Saudi Aramco, in Manifa, Saudi Arabia. Photographer: Simon Dawson/Bloomberg
Saudi Arabian Oil Co. is buying up to 19.9 percent of South Korean oil refiner Hyundai Oilbank Co. for 1.8 trillion won ($1.6 billion), tightening the OPEC behemoth's grip in the world's biggest crude consuming region.
Aramco, as the company is known, and Hyundai Heavy Industries Holdings Co., which is selling the stake, are expected to hold board meetings early next month to approve the investment, a spokesman for the South Korean company said. Hyundai Heavy Industries, which rose as much as 6.6 percent after the announcement Monday, said it hopes to complete the sale this year and Aramco is expected to buy Hyundai Oilbank shares for 36,000 won each…
Aramco's $1.6 Billion Hyundai Stake Deepens Refiner Ties in Asia

Leave a Reply
You must be logged in to post a comment.