Wells Fargo CEO Forfeits $41 Million as Board Orders Review
By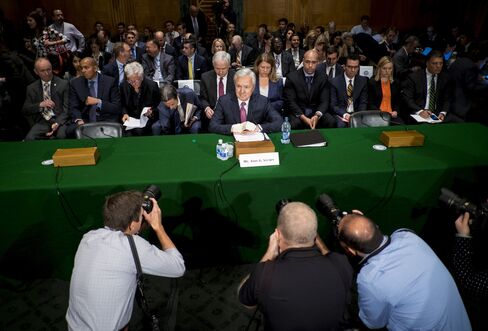 Photographer: Pete Marovich/Bloomberg
'We are deeply concerned by these matters,' lead director says

Board may seek more actions against executives after inquiry
Wells Fargo & Co. Chief Executive Officer John Stumpf will forfeit $41 million of stock, plus some salary, as the bank's board investigates how employees opened legions of bogus accounts for customers, a scandal that set off a national political furor.
Former community banking chief Carrie Tolstedt has left the company, will forgo unvested stock valued at about $19 million, and agreed not to cash in outstanding options during the review, the San Francisco-based lender said Tuesday in a statement. Neither Stumpf nor Tolstedt will receive a bonus for this year…
Wells Fargo CEO Forfeits $41 Million as Board Orders Review

Leave a Reply
You must be logged in to post a comment.