Wall Street's Mr. Risk Thrives on Traders' Ignorance of Politics
By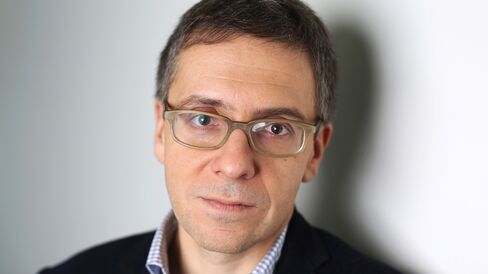 Photographer: Chris Ratcliffe/Bloomberg
Ian Bremmer recast academic discipline as financial product

Growing cottage industry turns instability into income source
It was 1998 and Russia was on the verge of gaining investors' confidence when oil tumbled to nearly $10 a barrel.
Foreign creditors dismissed talk of a collapse. Russia had the money to pay its debts, they said, and it wouldn't sacrifice its credibility. Then-President Boris Yeltsin's appointment of a young reformer to manage the crisis was proof.
A young Stanford PhD named Ian Bremmer was one of a small minority on Wall Street who, correctly, questioned this line of thinking. Yeltsin defaulted on $40 billion that August, sending the ruble down more than 70 percent and sparking outflows all across developing nations that led Brazil to devalue its currency months later…
Wall Street's Mr. Risk Thrives on Traders' Ignorance of Politics

Leave a Reply
You must be logged in to post a comment.