Wall Street Wants Whole Foods to Stick to the Quinoa Crowd
By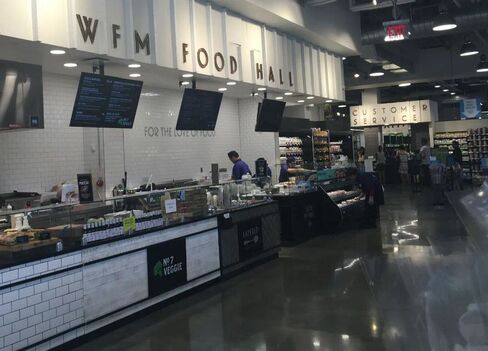 Source: Whole Foods
Grocer's aggressive expansion plan may need to be shelved

Competition from lower-priced retail chains like Wal-Mart
The problem with Whole Foods Market Inc.'s expansion plan — and, perhaps, its entire business model — is epitomized by its store in a western suburb of Chicago.
The Elmhurst, Illinois, outlet looks like any other Whole Foods on the inside, with its artisan breads, exotic facial oil and quinoa. But it's the surroundings that are the problem. It shares a parking lot with a Dress Barn, a Kmart and a Shoe Carnival ("Buy One Get One Half Off") — "not what we would consider high end," as Wolfe Research analyst Scott Mushkin put it…
Wall Street Wants Whole Foods to Stick to the Quinoa Crowd

Leave a Reply
You must be logged in to post a comment.