Venezuela Lawmakers Ask Wall Street to Stop Aiding Maduro
By
Gold swaps would help government retain power, opposition says

Venezuela's gold reserves as tracked by IMF at record low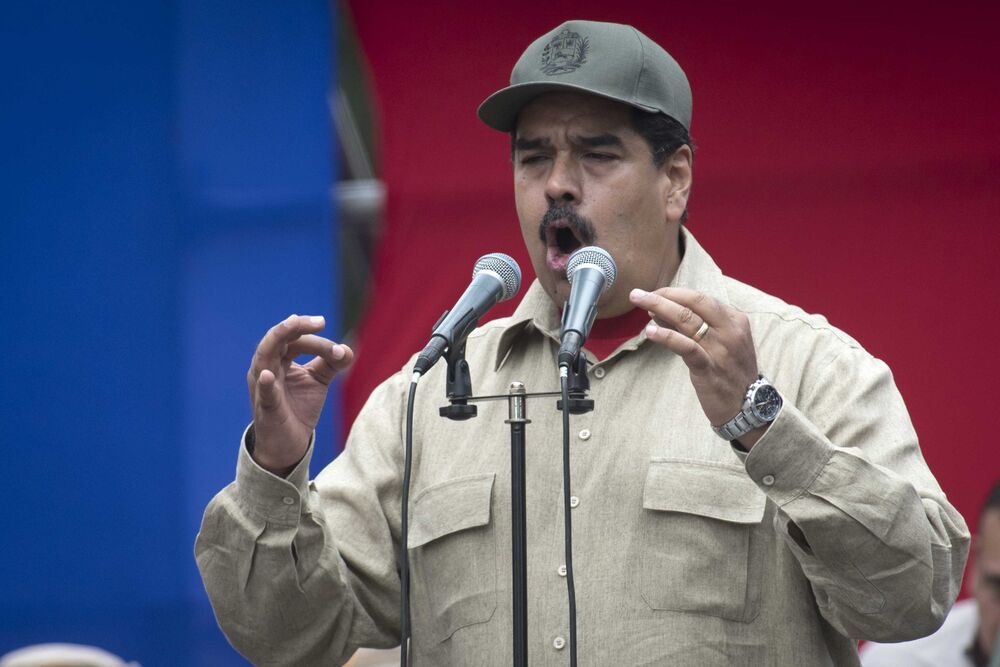 Nicolas Maduro, president of Venezuela, speaks during a ceremony with Militia members in Caracas, Venezuela, on April 17.
Photographer: Carlos Becerra/Bloomberg
Venezuela's opposition is reaching out to Wall Street banks to dissuade them from helping the country monetize its $7.7 billion in gold reserves.
Venezuela is going to try to stave off default by seeking to swap its gold reserves into cash, and any investment bank that helps will be effectively "supporting a government recognized by the international community as dictatorial," according to a letter the opposition-led congress sent Monday to top banks. Lawmakers also approved a measure today that they say would nullify any government debt issuance, as well as any debt swaps and pledges of gold as collateral, not explicitly approved by congress…
Venezuela Lawmakers Ask Wall Street to Stop Aiding Maduro

Leave a Reply
You must be logged in to post a comment.