Unaffordable Australian Housing in Government Sights, Morrison Says
By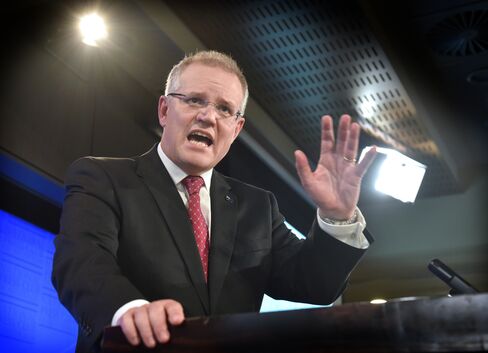 Photographer: Mark Graham/Bloomberg
Lack of land supply in big cities is pushing up housing prices

Dwelling prices in Sydney have almost doubled since 2008
Australian states need to remove or simplify residential land planning regulations that have made homes "increasingly unaffordable" in the nation's biggest cities, Treasurer Scott Morrison said.
Insufficient land releases and complex development regulations must be addressed, Morrison said in the text of a speech being given in Sydney Monday. He'll use a December meeting with his state counterparts to urge a freeing up of housing supply, an issue which will be a key focus of Prime Minister Malcolm Turnbull's government, he said…
Unaffordable Australian Housing in Government Sights, Morrison Says

Leave a Reply
You must be logged in to post a comment.