Ultimate Fighting Woos Wall Street With Blood, Guts, Yield
By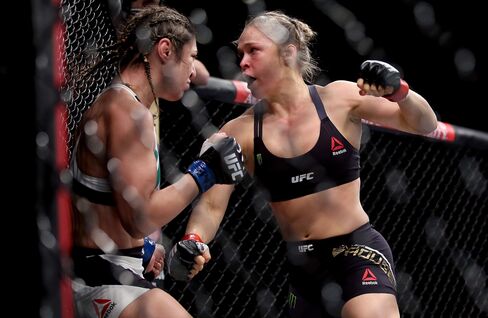 Photographer: Matthew Stockman/Getty Images
It was, by almost any measure, a knockout deal — the Wall Street equivalent of a haymaker.
A cool $500 million of high-risk loans went up for sale and, in a blink, more than $2 billion of buy orders came pouring in.
The hot property? None other than Ultimate Fighting Championship, that global bastion of bloody, bone-breaking cage-fighting…
Ultimate Fighting Woos Wall Street With Blood, Guts, Yield

Leave a Reply
You must be logged in to post a comment.