U.K. House Prices Stagnate for First Time in 16 Months
By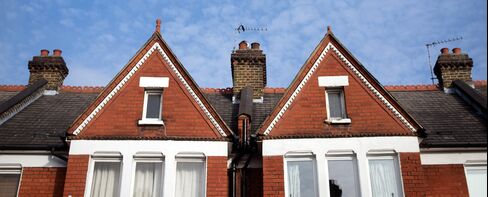 Photographer: Simon Dawson/Bloomberg
U.K. house prices failed to rise in October and annual inflation slowed to the weakest since the start of the year, according to Nationwide Building Society.
The stagnation in values on the month ends 15 consecutive months of increases, Nationwide said on Wednesday. In its analysis of the market, it said measures of housing activity remain "fairly subdued," with transactions about 10 percent down from a year earlier. Annual price growth slowed to 4.6 percent from 5.3 percent…
U.K. House Prices Stagnate for First Time in 16 Months

Leave a Reply
You must be logged in to post a comment.