U.K. Banks May Gain $14.6 Billion Yearly Leaving EU, Says Lobby
By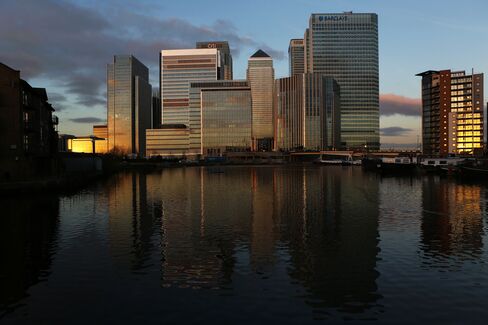 Photographer: Chris Ratcliffe/Bloomberg
Financial firms can grow following cuts to 'Brussels red tape'

Report stands in stark contrast to warnings of global leaders
The U.K.'s biggest banks and financial firms could gain an additional 12 billion pounds ($14.6 billion) a year in revenue from Britain leaving the European Union, according to a report from a pro-Brexit lobby group.
Leaving the 28-nation trading bloc and ending membership in the EU single market for trade and services would help Britain cut "stifling Brussels red tape" to help U.K.-based financial firms grow sales, the Leave Means Leave campaign said in the report published on Sunday. London will also avoid a banking crisis and a fight for the survival of the euro area, according to the group…
U.K. Banks May Gain $14.6 Billion Yearly Leaving EU, Says Lobby

Leave a Reply
You must be logged in to post a comment.