Two Harvard Students Are Changing Lending in Southeast Asia
By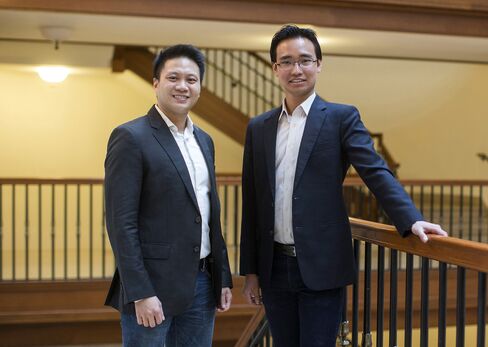 Photographer: Scott Eisen/Bloomberg
Business school project attracts venture capital, partnerships

`I have to learn from them,' says bank chief in Southeast Asia
Kelvin Teo, a Harvard Business School student building a Web-based peer-to-peer lending startup as part of his curriculum, pitched the project to a potential partner: DBS Group Holdings Ltd., Southeast Asia's biggest bank. Omitting his student status, he sent the proposal last October to Chief Executive Officer Piyush Gupta on a guess of his e-mail address.
At DBS's Singapore headquarters, the CEO received the message. Gupta had been seeking ways to harness the Internet to improve banking services and Teo's venture, Funding Societies, might work. Three hours later, the executive sent his reply: interested…
Two Harvard Students Are Changing Lending in Southeast Asia

Leave a Reply
You must be logged in to post a comment.