Tour a $40 Million Caribbean Beach House
By
This for-sale retreat, the most expensive in Virgin Gorda, brings Japan to the tropics.
A 23,500-square-foot home perched on a hillside on Virgin Gorda, third-largest of the British Virgin Islands, is on sale
for $40 million
.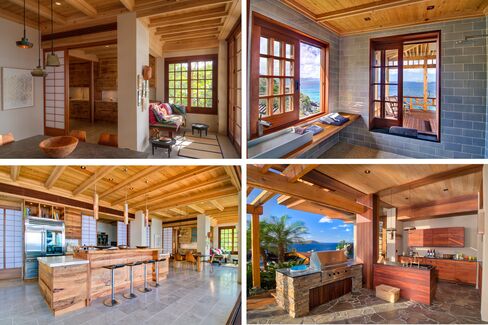 Source: Coldwell Banker
The house, which took seven years to build and was completed in 2014, overlooks the Little Dix Bay peninsula and beyond it, the Caribbean Sea. Named "Villa Katsura" after 
the imperial villa
bearing the name in the suburbs of Kyoto, the compound has pavilions built in a style that could be deemed Japanese, though there's a light sprinkling of Caribbean influence as well. In the main house, which has a living room, kitchen, and guest bedroom, there's an open floor plan that looks out onto a terrace, fire pits, and a pool. Alongside the pool is a heated rock pool (aka a very high-end hot tub), a steam shower room, and to provide a little additional drama, a waterfall…

Leave a Reply
You must be logged in to post a comment.