This Is What a $250 Million House Looks Like
By
As a glut of mega-homes hits the L.A. market, developers are taking it up a notch.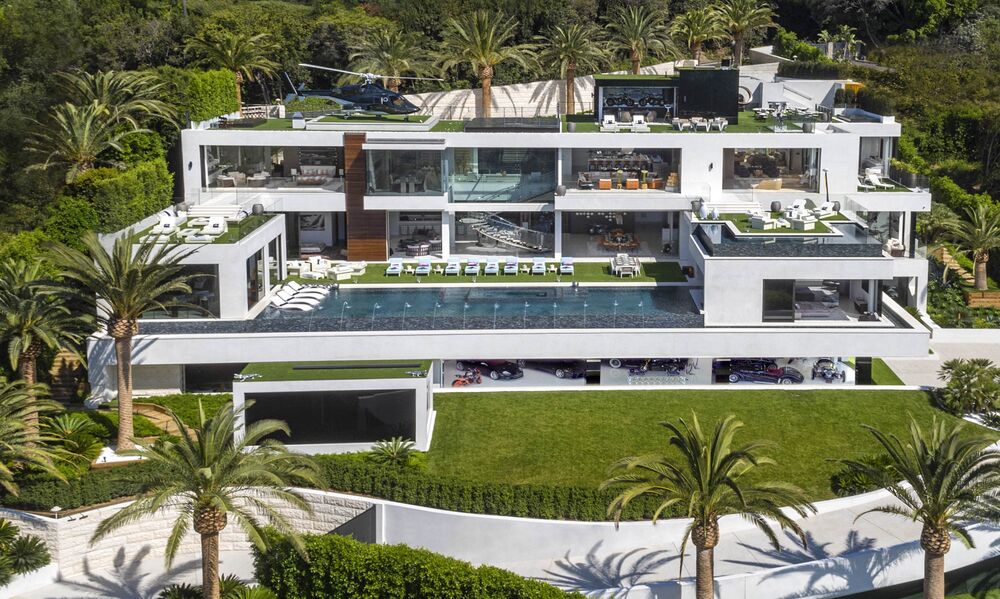 The house's exterior, with a non-working helicopter on the roof.
Source: Bruce Makowsky/BAM Luxury Development
The new mansion that developer Bruce Makowsky is selling for $250 million comes with 150 pieces of original artwork, $30 million worth of classic cars (his estimate), a dozen high-performance motorcycles, and a deactivated helicopter.
Understatement clearly isn't on the agenda. But in a saturated spec-home market that gives the super-rich some super-sized options, even the appearance of getting bang for one's many bucks is a selling point…

Leave a Reply
You must be logged in to post a comment.