This Hedge Fund Made 2,100% From World's Most Extreme Market Mania
By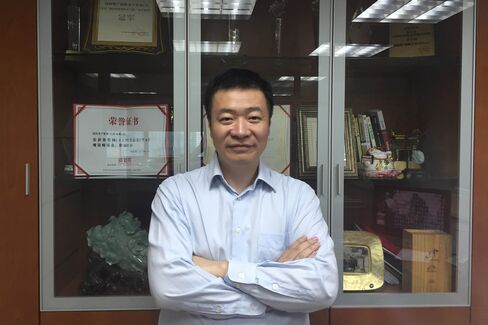 Wang Bing. Source: Wang Bing
Chinese manager rides booms and busts in commodities futures

Guli fund shuns complex bets; favors supply-demand analysis
Plenty of professional investors like to tout their talent for turning volatility into opportunity. Few have managed to deliver on that promise as well as Wang Bing.
With deft timing and the magnifying power of leverage, the 37-year-old trader of Chinese commodity futures has navigated the most fevered speculative mania of 2016 to produce the kind of returns that only volatile markets can provide. Wang says his Guli Trend Aggressive Strategy fund has climbed about 750 percent this year, extending an advance since its March 2015 inception to 2,100 percent…
This Hedge Fund Made 2,100% From World's Most Extreme Market Mania

Leave a Reply
You must be logged in to post a comment.