`The Big Short' Tries to Make 2008 Financial Crisis Fun to Watch
By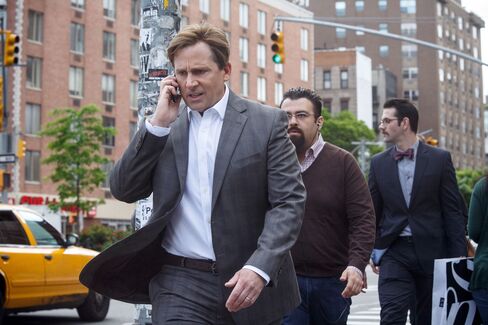 Photographer: Jaap Buitendijk/Paramount
Laughs could help sell Michael Lewis's complex meltdown tale

Having Christian Bale, Ryan Gosling and Brad Pitt doesn't hurt
Hollywood is trying a new way to get film fans interested in the 2008 financial crisis, turning the worst market collapse since the Great Depression into a tragicomedy.
The film version of Michael Lewis's book "The Big Short" brings together Christian Bale, Ryan Gosling and Brad Pitt, some of Hollywood's hottest actors, as outsiders who saw the crisis coming and made hundreds of millions of dollars from complex investments. The Paramount Pictures film, opening Friday in limited release, is already vying for industry awards and could produce $75 million in ticket sales during its run in North American theaters, according to researcher Exhibitor Relations Co. That would make the picture one of the biggest ever about financial markets…
`The Big Short' Tries to Make 2008 Financial Crisis Fun to Watch

Leave a Reply
You must be logged in to post a comment.