Sydney Home Prices Drop Most in 5 Years as Regulation Bites
By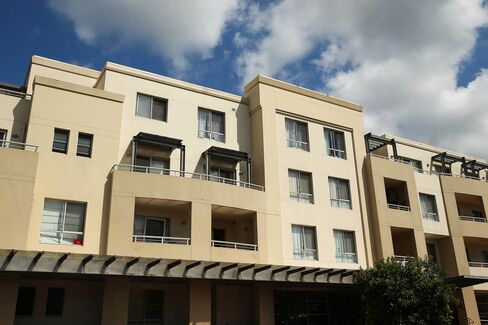 Photographer: Brendon Thorne/Bloomberg
Values in Sydney fell 1.4% in November, first drop since May

Home-price drop gives RBA room to cut rates, CoreLogic says
Sydney home prices fell the most in five years in November as a regulatory crackdown forces banks to tighten lending and increase mortgage rates.
Dwelling values in Australia's largest city dropped 1.4 percent from a month earlier, data from property researcher CoreLogic Inc. showed on Tuesday. That was the biggest drop since December 2010 and the first decline since May. Prices across the nation's capital cities declined 1.5 percent, with Melbourne leading with a 3.5 percent decrease…
Sydney Home Prices Drop Most in 5 Years as Regulation Bites

Leave a Reply
You must be logged in to post a comment.