Steve Eisman's Next Big Short Is Hedge Fund Fees
By
Money managers' lucrative 2-and-20 pricing model is under pressure.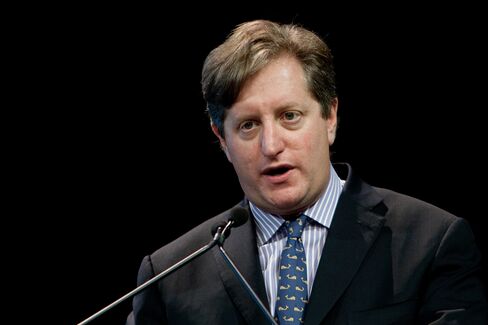 Photographer: Daniel Acker/Bloomberg
Steve Eisman made his name and fortune by foreseeing the collapse of subprime mortgage securities. Now he's betting against a different kind of Wall Street money machine. He thinks hedge fund fees are going to tumble.
Eisman works at Neuberger Berman, a money management firm he joined after closing his hedge fund two years ago. He invests in classic hedge fund style, buying stocks he expects will rise in price while betting on others to fall. His services for an investment of $1 million cost 1.25 percent of assets per year. That's not exactly cheap—many long-only mutual funds charge far less—but it's a far cry from prices in hedge fund land, where the standard is a 2 percent annual charge plus a performance fee of 20 percent of profit…
Steve Eisman's Next Big Short Is Hedge Fund Fees

Leave a Reply
You must be logged in to post a comment.