Singapore Lawyers Warn of 1998-Like Pain as Debt Defaults Spread
By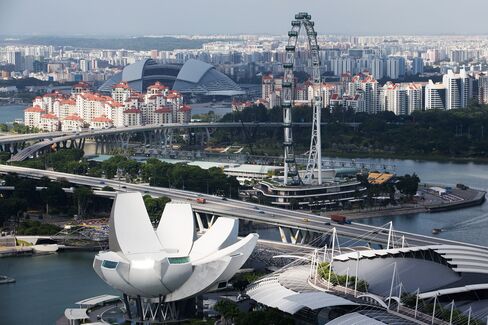 Photographer: SeongJoon Cho/Bloomberg
`A while before any significant recovery' Rajah & Tann says

Banks likely to boost sales of soured loans: Hogan Lovells
Rajah & Tann Singapore LLP, Southeast Asia's largest law firm, reckons the region's rising bond defaults will inflict as much pain on creditors as the financial crises of 2008 and 1998.
As distress spreads from shipping to mining and retail to construction industries, the law firm said in an interview that recovery rates will be similar to those seen in the global credit meltdown and Asian financial crisis. Secured creditors recover only less than 33 cents on the dollar from insolvencies in East and South Asia, compared with more than 80 cents in the U.S., according to World Bank studies. Rival law firm Hogan Lovells US LLP said in an interview that regional banks will likely boost sales of bad loans in coming months…
Singapore Lawyers Warn of 1998-Like Pain as Debt Defaults Spread

Leave a Reply
You must be logged in to post a comment.