Singapore Banks Debate Rainforest Lending as Smog Blankets City
By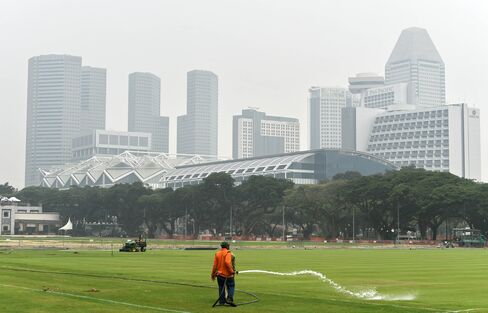 Photographer: Roslan Rahman/AFP/Getty Images
DBS says it's committed to enhancing its responsible financing

Wilmar says more banks are interested in sustainability issues
A Singapore banking group has embarked on a review of ethical lending practices as haze caused by forest fires in Indonesia envelops the city for a fifth week.
The Association of Banks in Singapore said Monday its members are working on measures that will improve responsible lending, without spelling out specifics, while the central bank said those guidelines will be issued "soon". Only four major banks in Indonesia, Malaysia and Singapore have embedded environmental factors as part of their credit-decision process, the World Wildlife Fund said in a May report…
Singapore Banks Debate Rainforest Lending as Smog Blankets City

Leave a Reply
You must be logged in to post a comment.