Saudi Finance Minister Replaced With Capital Markets Head
By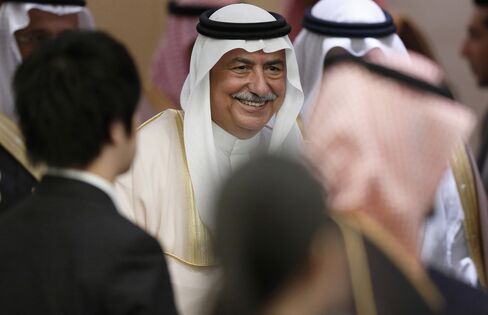 Photographer: Tomohiro Ohsumi/Bloomberg
Royal order excuses Al-Assaf, long-time finance minister

Former Capital Markets chief Mohammed Al-Jadaan his successor
Saudi Arabia's finance minister for two decades was replaced on Monday, the latest in a series of government shake-ups as the world's largest oil exporter tries to remake its economy.
A royal order published by the official Saudi Press Agency excused Ibrahim Al-Assaf from his post and replaced him with Mohammed Al-Jadaan, formerly head of the kingdom's Capital Markets Authority. Al-Assaf was appointed a state minister and will remain a member of the cabinet…
Saudi Finance Minister Replaced With Capital Markets Head

Leave a Reply
You must be logged in to post a comment.