Putting a U.S. Home on the Market in the Spring Pays Off: Chart
By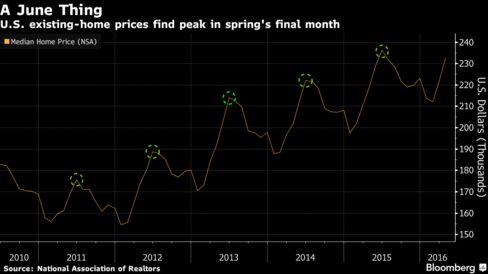 Want to sell your house? Here's why real estate agents advise putting a property on the market in the spring: the median purchase price for U.S. existing homes almost always peaks in June. That's because families with kids looking for bigger digs want to be settled before the start of a new school year.
Putting a U.S. Home on the Market in the Spring Pays Off: Chart

Leave a Reply
You must be logged in to post a comment.