Prop Up Economies, Boost Budgets: The Call on Central Banks Is Getting Deeper
By
India's record dividend was great timing for Prime Minister Narendra Modi as he raises public servants' wages.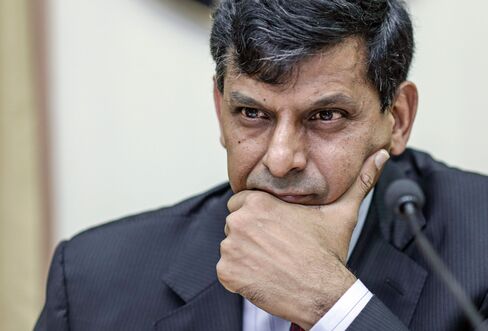 Photographer: Dhiraj Singh/Bloomberg
Central banks are expected to save the world. And if they can make some money along the way for cash-strapped governments, all the better.
Take India, where outgoing Governor Raghuram Rajan has been beefing up the country's foreign exchange reserves as a safety net against capital outflows. Income from foreign sources rose 11.5 percent last fiscal year, enabling the Reserve Bank to pay the finance ministry a dividend of about $10 billion, matching the previous year's record. That's great timing for the government of Prime Minister Narendra Modi, which just started doling out pay raises to public servants…
Prop Up Economies, Boost Budgets: The Call on Central Banks Is Getting Deeper

Leave a Reply
You must be logged in to post a comment.