Prince's Old Villa in Spain Remains Unsold
By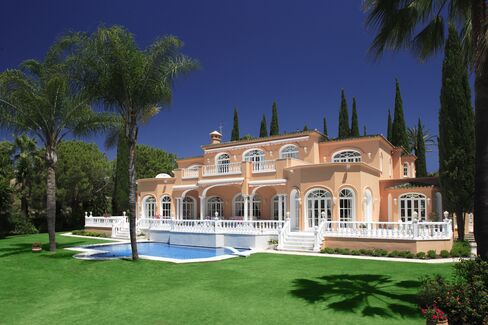 Source: Engel & Voelkers
The home once owned by Prince has been on sale since 2014

The late star bought it in 1998 as a present for then-wife
A villa once owned by music legend Prince in a millionaires' enclave near Marbella in southern Spain has yet to find a buyer after being on the market for two years.
The salmon-colored villa, overlooking the Mediterranean with its outdoor jacuzzi and two-level master bedroom suite, boasts a colonial-style double staircase with white marbled balustrades sweeping down to a chandeliered entrance hall, and carries a price tag of 5.25 million euros ($5.91 million), according to real estate broker Engel & Volkers, which is marketing it. The late star, who bought the villa in 1998 as a wedding gift for his then wife, the dancer Mayte Garcia, sold it in 2006…
Prince's Old Villa in Spain Remains Unsold

Leave a Reply
You must be logged in to post a comment.