Playboy Mansion to Sell to Neighbor for Over $100 Million
By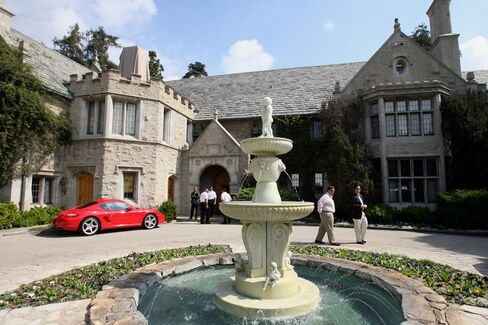 Photographer: Gabriel Bouys/AFP via Getty Images
Buyer 'pleased to continue to have Mr. Hefner' next door

Estate with zoo license was listed this year for $200 million
The Playboy Mansion is under contract for more than $100 million. The buyer: a 32-year-old son of a billionaire who already owns the property next door.
Daren Metropoulos, principal at investment firm Metropoulos & Co. and co-owner of Hostess Brands, has agreed to buy the Holmby Hills, California, estate where Playboy founder Hugh Hefner will continue to live, Metropoulos's representative said. Jeff Hyland, president of brokerage Hilton & Hyland, whose agents represented the seller, said he worked for a losing bidder who offered "nine figures."…
Playboy Mansion to Sell to Neighbor for Over $100 Million

Leave a Reply
You must be logged in to post a comment.