Perry's Assets Plunge 60% to $4 Billion as Wagers Backfire
By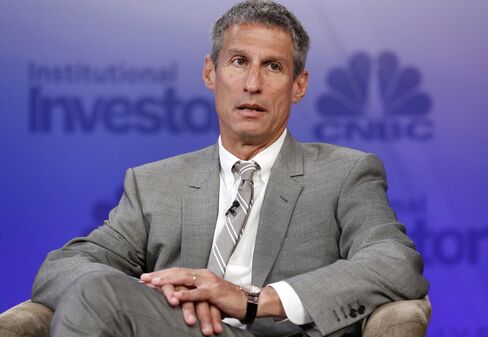 Source: CNBC/NBCU Photo Bank via Getty Images
Perry Capital managed $10 billion in assets in September 2015

Main hedge fund lost 2.6% in first seven months; 12.6% in 2015
Perry Capital, the 28-year-old hedge fund run by Goldman Sachs Group Inc. alumnus Richard Perry, has lost more than half of its assets in less than a year after posting declines since 2014.
The firm's assets slumped to $4 billion as of the end of August compared with $10 billion in September last year, according to a person with knowledge of the matter. Perry, based in New York, has posted losses of 18.4 percent from the beginning of 2014 through July of this year, an investment document shows. The fund declined 2.6 percent in the first seven months of this year after losing 12.6 percent in 2015…
Perry's Assets Plunge 60% to $4 Billion as Wagers Backfire

Leave a Reply
You must be logged in to post a comment.