Perry Capital Closing Flagship Fund After Almost Three Decades
By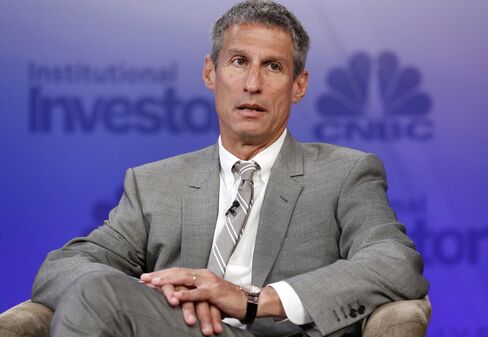 Source: CNBC/NBCU Photo Bank via Getty Images
'Market headwinds against us have been strong,' Perry wrote

Fund lost 18.4% since end of 2013; assets drop more than half
Richard Perry, one of the biggest names in hedge funds, is calling it quits after 28 years.
Perry, 61, is winding down his New York-based flagship fund as the industry confronts one of the most tumultuous periods in its history. In a letter to investors Monday, he said his style of investing no longer worked.
"Although I continue to believe very strongly in our investments, process and team, the industry and market headwinds against us have been strong, and the timing for success in our positions too unpredictable," Perry wrote in the letter…
Perry Capital Closing Flagship Fund After Almost Three Decades

Leave a Reply
You must be logged in to post a comment.