PBOC's Zhou Under Pressure to Ease Monetary Policy Further
By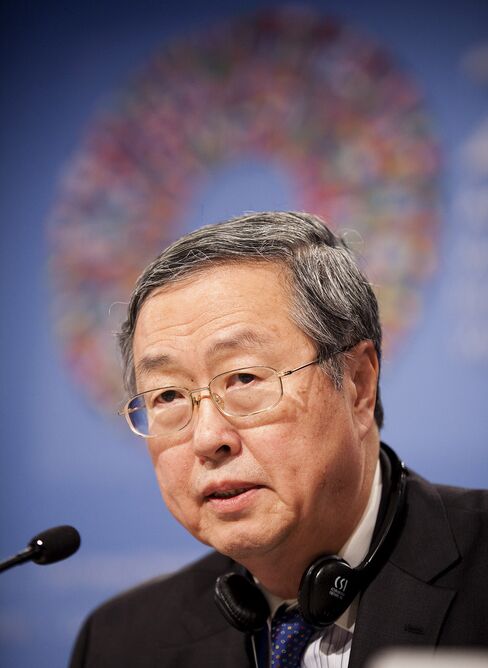 Photographer: Joshua Roberts/Bloomberg
Zhou Xiaochuan probably isn't finished yet.
Even after cutting interest rates for the fifth time since November and telling banks they can hoard less cash, the People's Bank of China governor remains under pressure to do more to support the world's No. 2 economy amid the biggest slide in stocks since 1996.
"A circuit breaker is needed to dispel excessive pessimism and restore confidence," says Frederic Neumann, co-head of Asian economics research at HSBC Holdings Plc in Hong Kong. "Further support measures in the coming weeks and months will be needed."…
PBOC's Zhou Under Pressure to Ease Monetary Policy Further

Leave a Reply
You must be logged in to post a comment.