NYC's Trump Place Apartments to Drop Name Amid Tenant Outcry
By
Almost 600 residents signed petition to 'Dump the Trump Name'

Presidential race was marked by offensive comments by Trump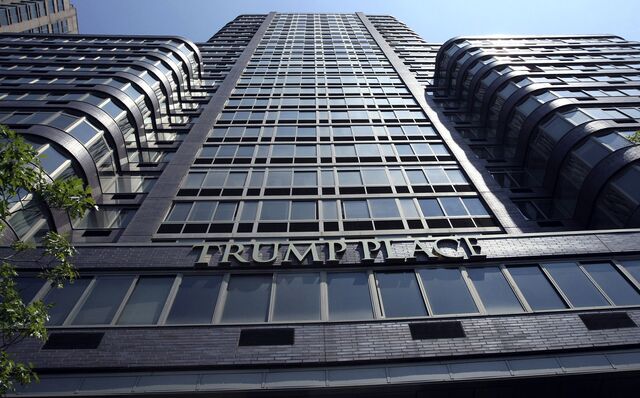 The Trump Place apartment complex stands on the Upper West Side of Manhattan in New York.
Photographer: Jin Lee/Bloomberg
The Trump Place apartment complex on Manhattan's Upper West Side is about to drop the president-elect's name after an outcry by residents.
The three rental buildings — at 140, 160 and 180 Riverside Blvd. — will be renamed for their street addresses, landlord Equity Residential said Tuesday in an e-mail. "We are assuming a more neutral building identity that will appeal to all current and future residents," the Chicago-based company said. The Trump Place name is emblazoned on the apartment buildings in gold letters, which are set to be removed this week…
NYC's Trump Place Apartments to Drop Name Amid Tenant Outcry

Leave a Reply
You must be logged in to post a comment.