Nigeria Plans $3.2 Billion Capitalization for Farming Lender
By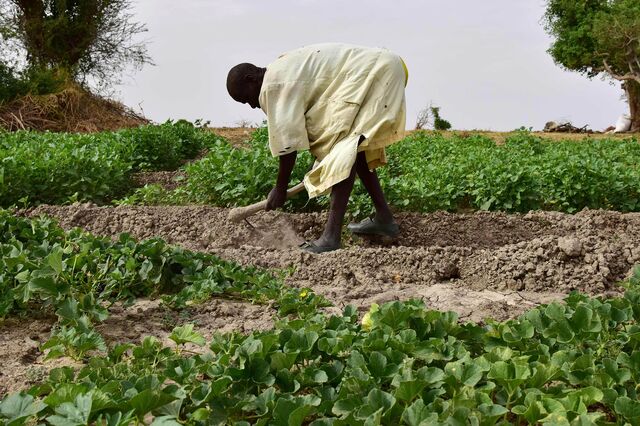 This photo taken on June 20, 2016 shows young Nigeriens picking melons in a field by the River Yobe, known locally as the Komadougou, near Diffa. After the region's governor forbid access to farmable areas, evacuated all populations of islands in Lake Chad (25,000, part of which took refuge in Diffa), suspended trade of the main local wealth and instituted a night curfew following constant attacks by Boko Haram fighters, most farmers have now turned into displaced people depending on international aid. / AFP / ISSOUF SANOGO (Photo credit should read ISSOUF SANOGO/AFP/Getty Images) Photographer: Issouf Sanogo/AFP via Getty Images
Bank of Agriculture will start taking deposits, minister says

Government to distribute 110 rice mills at 40% subsidy
Nigeria plans to capitalize its state-owned Bank of Agriculture with 1 trillion naira ($3.2 billion) and will authorize the lender to take deposits as Africa's most populous nation seeks to boost farming output and reduce food imports.
"We are looking at 25 million farmers" as stakeholders or depositors, Agriculture and Rural Development Minister Audu Ogbeh said in an interview Monday in the capital, Abuja. "We are probably going to take a major step by the end of this year, and by February, March, have a structure in place for the changes we want to carry out."…
Nigeria Plans $3.2 Billion Capitalization for Farming Lender

Leave a Reply
You must be logged in to post a comment.