Mutual Funds See Massive Variations In Performance Following Trump's Win
By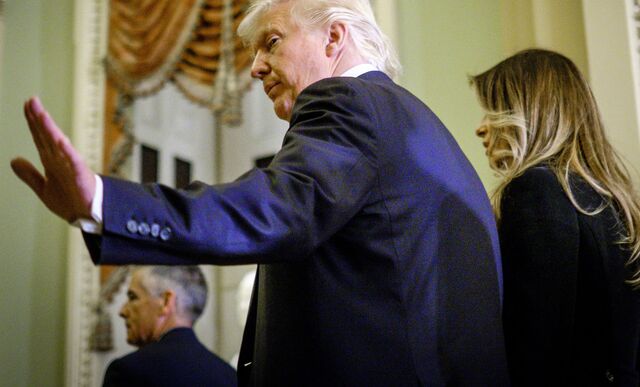 U.S. President-elect Donald Trump, left, and First Lady-elect Melania Trump.
Photographer: Pete Marovich/Bloomberg
Not all mutual funds are created equally, especially in Donald Trump's America.
The days of low return dispersion — in other words, of slender differences between the returns of different funds — may be coming to an end. According to a new note from Barclays Plc., there's been a sharp polarity between winners and losers after the President-elect's surprise win.
"Based on our database of over 800 active equity mutual funds, we find that 54 percent of mutual funds underperformed their benchmark since the election," the team, led by Keith Parker U.S. head of asset allocation, said in the note. "However, the performance dispersion since the election has varied greatly, with roughly 4 percentage points between the top and bottom 10 percent of equity mutual funds," they write…
Mutual Funds See Massive Variations In Performance Following Trump's Win

Leave a Reply
You must be logged in to post a comment.