Mumbai Is Overflowing with Garbage
By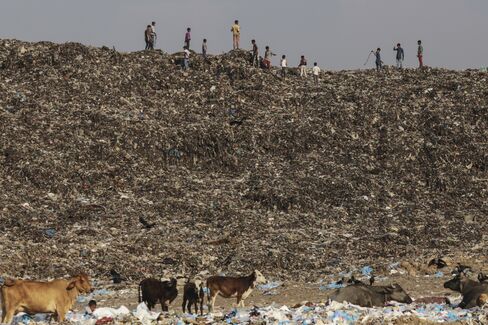 Boys play as cows graze through garbage at the Deonar landfill site in Mumbai. Photographer: Dhiraj Singh/Bloomberg
Which global city uses prime real estate nearly the size of New York's Central Park simply to dump trash on?
Mumbai.
The land-starved peninsula currently discards 11,000 metric tons of refuse every day in three dump yards that together occupy more than 740 acres. At going market
rates, that land would be worth as much as $4.4 billion if it were sold and used for housing. Meanwhile, 6.5 million people, or half of Mumbai's population, live in slums without basic sanitation and safe drinking water…
Mumbai Is Overflowing with Garbage

Leave a Reply
You must be logged in to post a comment.