More Debt Traders Seen at Risk as European Banks Report Results
By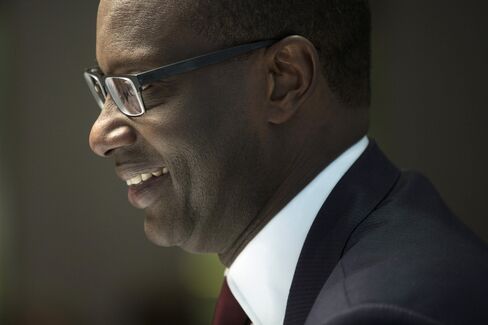 Tidjane Thiam, chief executive officer of Credit Suisse. Photographer: Simon Dawson/Bloomberg
Where will the new leaders of Europe's top securities firms scale back to increase returns? If the second quarter is any guide, their bond-trading operations could bear the brunt.
Credit Suisse Group AG, Barclays Plc and Deutsche Bank AG are already overhauling their investment banks to respond to stricter capital rules and a slump in debt trading that eroded some of their most profitable businesses. Now the banks' new bosses, who took over this month, must decide where and how much more to scale back…
More Debt Traders Seen at Risk as European Banks Report Results

Leave a Reply
You must be logged in to post a comment.