Monetary Policy Makers Rethink the Rules, and Other Economic Must-Reads
By
Here's a roundup of influential economic research from the past week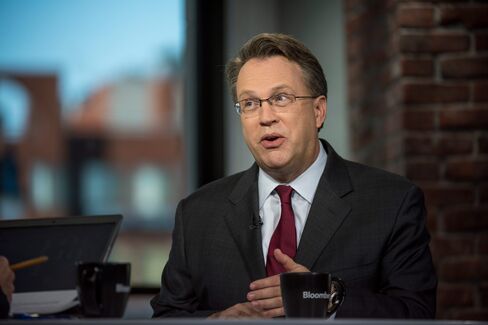 Photographer: David Paul Morris/Bloomberg
The world made it through the Great Recession. Now it's entered what you might call the Great Reassessment.
High-profile researchers are publicly questioning the most basic tenets of monetary policy in the run-up to the Federal Reserve Bank of Kansas City's economic symposium in Jackson Hole, Wyoming, which starts Aug. 25. San Francisco Fed President John Williams has issued a call for a major rethink among central bankers and fiscal policy makers, with an eye on scrapping low-inflation targeting. Former Fed Chairman Ben Bernanke analyzes why the Fed has been revising its economic projections. Meanwhile, a new IMF paper assesses both the effectiveness of, and the outlook for, Europe's negative interest-rate policies…
Monetary Policy Makers Rethink the Rules, and Other Economic Must-Reads

Leave a Reply
You must be logged in to post a comment.