Microsoft Posts Largest-Ever Net Loss After Nokia Writedown
By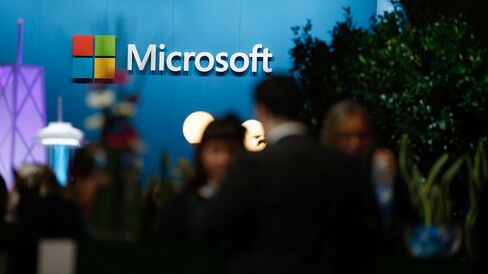 Photographer: Simon Dawson/Bloomberg
Microsoft Corp. reported its largest-ever quarterly net loss, hurt by a $7.5 billion writedown after the purchase of Nokia's handset unit failed to rescue the software maker's mobile business.
The net loss in the fourth quarter, which ended June 30, amounted to $3.2 billion, and sales fell 5.1 percent to $22.2 billion, Microsoft said Tuesday in a statement. Excluding the Nokia charge and costs related to job cuts, profit was 62 cents a share. Analysts on average projected profit of 58 cents on sales of $22 billion, according to data compiled by Bloomberg…
Microsoft Posts Largest-Ever Net Loss After Nokia Writedown

Leave a Reply
You must be logged in to post a comment.