Mark Carney Could Still Surprise Investors on BOE Policy
By
Corporate bond buying is the latest craze among central bankers. But don't expect the Bank of England to follow suit.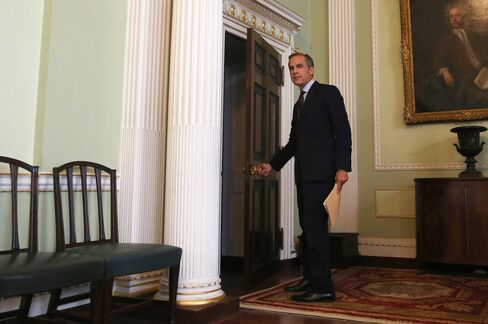 Photographer: Chris Ratcliffe/Bloomberg
After being surprised by the lack of an interest rate cut in the U.K. this month, investors shouldn't be so sure they know what Mark Carney's next move will be.
The Bank of England Governor will likely spurn the latest fashion among central bankers — buying corporate bonds — according to Citigroup Inc. analysts led by Hans Lorenzen, who said their call jars with market expectations. As they wrote:
Mark Carney Could Still Surprise Investors on BOE Policy

Leave a Reply
You must be logged in to post a comment.