Manhattan Luxury Rent Prices Are Growing at Their Slowest Pace Since 2010
By
Rents are still rising, for the most part, but at a much slower pace.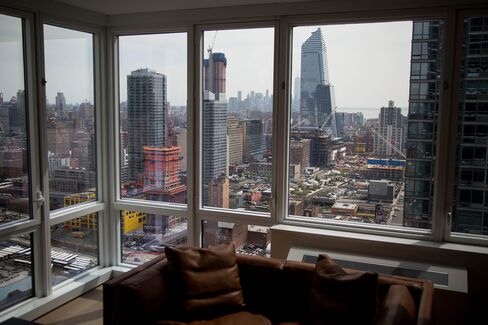 Photographer: Michael Nagle/Bloomberg
Renters in the New York City area are finally catching a break. According to a new report from listings website StreetEasy.com, rental prices are rising much more slowly than in recent years, with luxury apartments leading the slump.
The price of Manhattan luxury rentals rose just 2.2 percent year-over-year in August, registering their slowest growth rate since 2010. That deceleration's happening at a pace that's caught even industry analysts by surprise. "I think we expected things to slowdown," StreetEasy economist Krishna Rao said in a phone interview. Still, "the pace has been a little bit faster than we expected."…
Manhattan Luxury Rent Prices Are Growing at Their Slowest Pace Since 2010

Leave a Reply
You must be logged in to post a comment.