Malaysian State Investment Firm Denies Funneling Funds Into PM's Accounts
By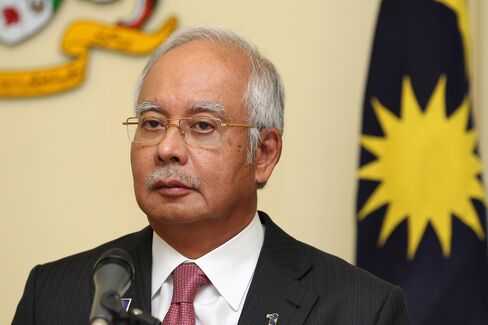 Najib Razak, Malaysia's prime minister. Photographer: Goh Seng Chong/Bloomberg
1Malaysia Development Bhd. denied it had funneled funds into Prime Minister Najib Razak's personal bank accounts, rejecting reports saying investigators believed they had found such a money trail.
Documents showed about $700 million of funds may have moved through government agencies, banks and companies linked to state investment company 1MDB before apparently appearing in Najib's accounts, the Wall Street Journal reported, citing documents from a government probe. The Prime Minister's Office told Bloomberg News it will respond to the report on Friday…
Malaysian State Investment Firm Denies Funneling Funds Into PM's Accounts

Leave a Reply
You must be logged in to post a comment.