Macau Slump Spreading From Gambling Tables to Property Market
By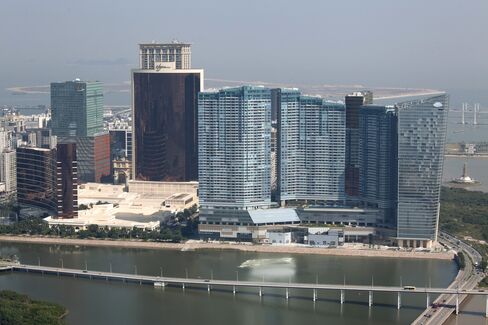 The Mandarin Oriental Hotel, right, One Central Macau Residences, center, and Wynn Macau Ltd. hotel and casino in Macau. Photographer: Jerome Favre/Bloomberg
Macau's six-year lucky streak has come to an end. That's become evident not just at the baccarat tables but at real estate agencies, too.
After more than quintupling over six years, residential prices are heading for their first year of declines since 2008, tracking a gambling revenue slump in the world's largest casino hub. Home prices may drop 15 percent this year, real estate broker Jones Lang LaSalle Inc. forecasts…
Macau Slump Spreading From Gambling Tables to Property Market

Leave a Reply
You must be logged in to post a comment.