Luxury-Rental Plan Abandoned at Manhattan's One57 Condo Tower
By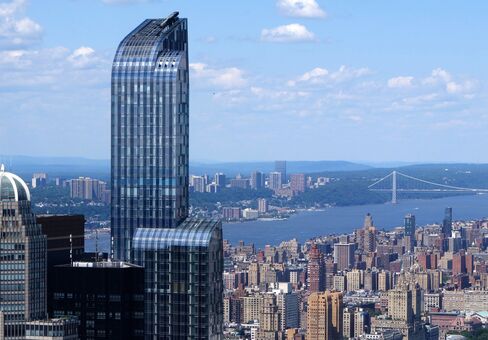 Photographer: William Edwards/AFP via Getty Images
Developer Extell to sell 38 units it once planned to lease

Prices to start at $3.45 million for condos on lower floors
Manhattan builder Extell Development Co. is retreating from a plan to list 38 units at its One57 tower for lease, choosing to sell them instead as demand for luxury rentals slips amid an abundance of supply.
The apartments, on the 32nd through 38th floors of the West 57th Street skyscraper, will be listed for sale as condominiums at prices starting at $3.45 million, Extell said in a statement on Monday. The builder has concluded that the market for condos in that range, toward the lower end of what's considered luxury, is better than the one for high-end rentals…
Luxury-Rental Plan Abandoned at Manhattan's One57 Condo Tower

Leave a Reply
You must be logged in to post a comment.