Lippmann, Trader Portrayed in 'Big Short', Said to Plan New Fund
By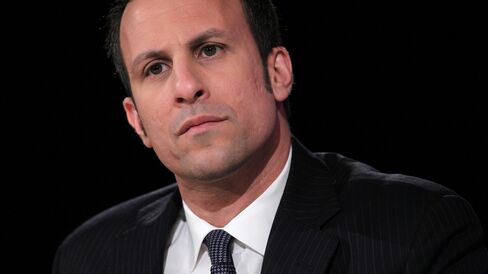 Photographer: Jin Lee/Bloomberg
The hedge-fund firm run by Greg Lippmann, a mortgage trader whose bets against the U.S. housing market were depicted in Michael Lewis's "The Big Short," plans to launch a new fund early next year, according to a person with knowledge of the matter.
LibreMax Capital LLC, where Lippmann is Chief Investment Officer, is raising at least $200 million to invest in securities such as the junior portions of commercial mortgage-bonds and so-called mezzanine slices of collateralized loan obligations, said the person, who asked not be identified because the information isn't public.
The fund will have an investment period of two years and a four-year period during which it can divest holdings, the person said…
Lippmann, Trader Portrayed in 'Big Short', Said to Plan New Fund

Leave a Reply
You must be logged in to post a comment.