Koch Brothers Among Investors Who Can Keep Madoff Billions
By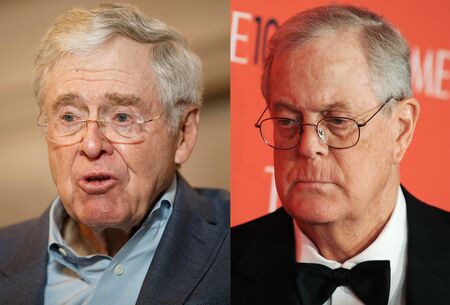 Charles Koch and David Koch. Photographer: Patrick T. Fallon for The Washington Post via Getty Images/Peter Foley/Bloomberg
Madoff trustee sought to recoup $2 billion in dozens of suits

Bankruptcy judge sided with early Madoff investors in ruling
Billionaire brothers Charles and David Koch's company fought for years to hold on to millions of dollars in profit from Bernard Madoff's Ponzi scheme. That battle just paid off, and victims won't like it.
Koch Industries and dozens of other former Madoff customers are poised to keep as much as $2 billion they gleaned from the con man's bogus securities transactions after U.S. Bankruptcy Judge Stuart Bernstein in Manhattan ruled the cash is out of reach of a trustee recovering money for victims…
Koch Brothers Among Investors Who Can Keep Madoff Billions

Leave a Reply
You must be logged in to post a comment.