Kazakhstan Looks to Private Equity for Help With Its $93 Billion Cash Pile
By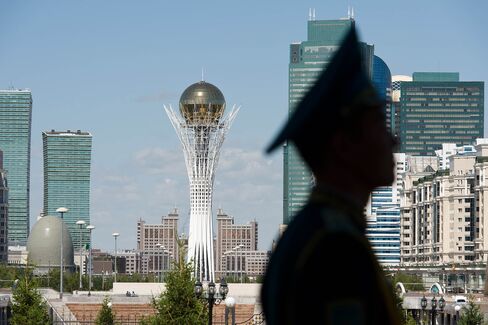 Photographer: Pool/Getty Images
Kazakhstan to seek alternative assets for $93 billion funds

Wealth funds invested 60% more in real estate this year
KKR & Co. founder Henry Kravis, Blackstone Group LP Chairman Stephen Schwarzman and Carlyle Group co-founder David Rubenstein were among the guests when Kazakhstan President Nursultan Nazarbayev hosted a dinner in New York.
Apart from the dining at the Four Seasons Hotel, there was access to a possible $93 billion on the table as Nazarbayev, who presides over Central Asia's biggest energy exporter, seeks to boost returns on the country's wealth funds. The $64 billion National Fund has struggled to achieve an average of 2 percent annually for the past five years…
Kazakhstan Looks to Private Equity for Help With Its $93 Billion Cash Pile

Leave a Reply
You must be logged in to post a comment.