JPMorgan Most Bullish on U.S. Stocks in 2017 Thanks to Reflationary Trump and Dovish Yellen
By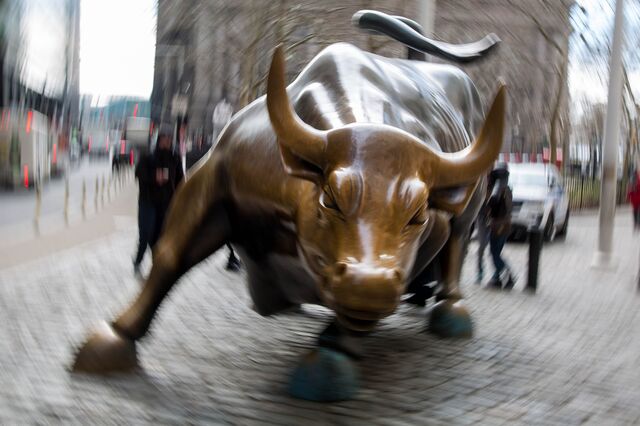 Photographer: Michael Nagle/Bloomberg
The pro-growth proclivities of the Trump administration and continued accommodative monetary policy will propel the S&P 500 index to fresh records in 2017, according to JPMorgan Chase & Co. strategists including Dubravko Lakos-Bujas and Marko "Gandalf" Kolanovic.
"Equity upside will be closely linked to improving earnings delivery," they write. "Prospects of expansionary fiscal policies under a relatively easy monetary backdrop are likely to help support further re-rating of the equity multiple."
JPMorgan is calling for the S&P 500 index to end next year at 2,400, which represents upside of 9 percent. That matches Societe General SA's forecast for next year as the highest on the Street…
JPMorgan Most Bullish on U.S. Stocks in 2017 Thanks to Reflationary Trump and Dovish Yellen

Leave a Reply
You must be logged in to post a comment.