Jeff Bezos Sells More Than $500 Million in Amazon Shares
By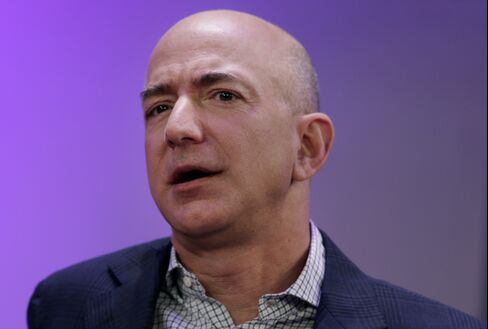 Amazon.com Inc. CEO Jeff Bezos. Photographer: Peter FoleyBLOOMBERG
Amazon.com Inc.'s soaring stock price helped to boost proceeds from the sale of 1 million shares by Chief Executive Officer Jeff Bezos this week, helping him reap more than $500 million.
The sale was part of a divestment plan, according to a regulatory filing. Bezos sold the stock at weighted-average prices ranging from $529.91 to $539.81, according to the filing. He still owns 82.9 million shares, or 18 percent, of the Seattle-based Web retailer…
Jeff Bezos Sells More Than $500 Million in Amazon Shares

Leave a Reply
You must be logged in to post a comment.