Japan's Economy Contracts as Consumption, Investment Decline
By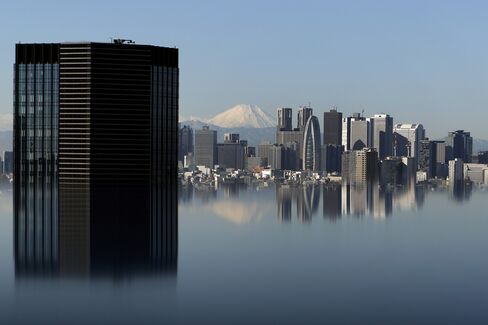 Mount Fuji and buildings in Tokyo. Photographer: Kiyoshi Ota/Bloomberg
Japan's economy contracted last quarter as consumers and businesses cut spending and exports tumbled, putting pressure on the prime minister to return his focus to Abenomics.
Gross domestic product fell an annualized 1.6 percent from January-March, ending two quarters of growth, the Cabinet Office said on Monday. The median estimate in a Bloomberg
survey was for a 1.8 percent drop…
Japan's Economy Contracts as Consumption, Investment Decline

Leave a Reply
You must be logged in to post a comment.