Japan Is Quietly Reflating, Buying Time for Reckoning With Debt
By
Nominal GDP under Abe has finally surpassed the 1990s record

Abenomics has for moment defeated demographics, with job gains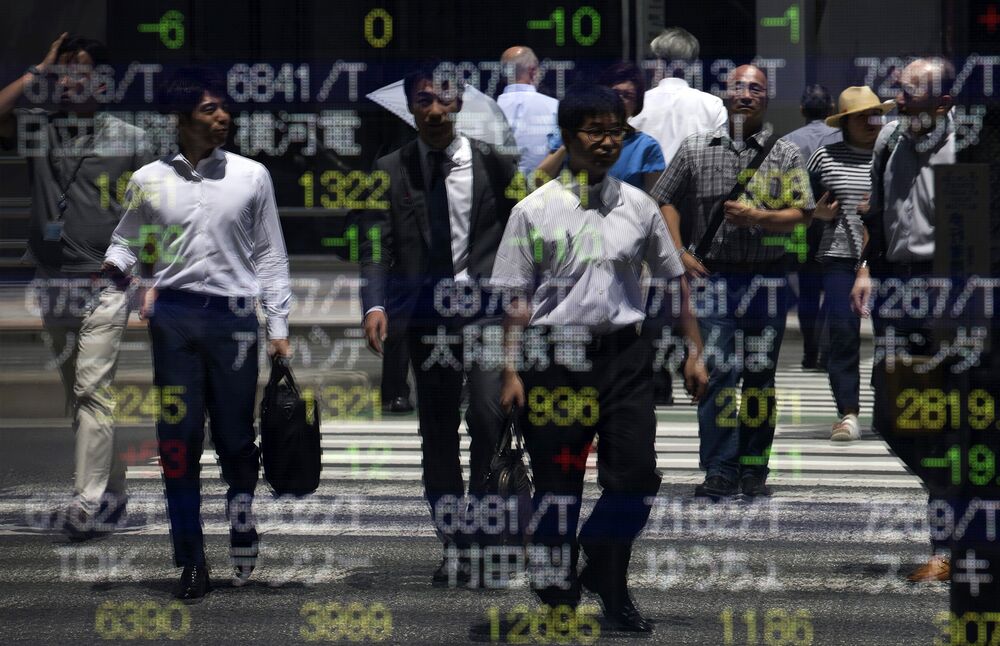 Pedestrians are reflected in an electronic stock board outside a securities firm in Tokyo, Japan.
Photographer: Tomohiro Ohsumi/Bloomberg
Hidden beneath the headlines about Japan's continual failure to reach its inflation target is a quiet reflation of its economy.
It took almost two decades, but Japan finally notched a record for the size of its economy in 2016, one of the most significant signs yet that Prime Minister Shinzo Abe's reflation policies have had an impact on underlying fundamentals…
Japan Is Quietly Reflating, Buying Time for Reckoning With Debt

Leave a Reply
You must be logged in to post a comment.