It's Paul Singer Versus Citigroup in a Bitter Bankruptcy Feud
By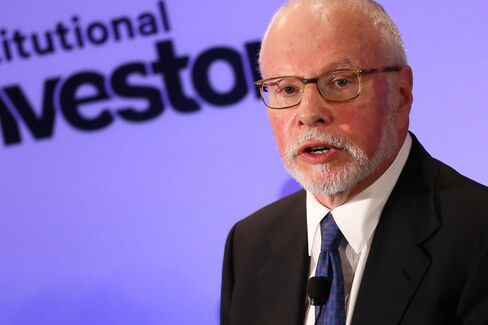 Photographer: CNBC/NBCU Photo Bank via Getty Images
Hedge funds fight for $1 billion in Peabody Energy assets

The contentious dispute pivots on an arcane accounting change
As Peabody Energy Corp. stumbled toward bankruptcy last year, its Wall Street adviser raised a red flag for management.
Two powerful and litigious distressed-debt hedge funds held Peabody bonds. "Both are bomb throwers and we should be very suspicious," wrote Tyler Cowan, a restructuring expert at Lazard Ltd.
Six months later, in April, the world's largest private-sector coal company was in bankruptcy. And, sure enough, the two New York hedge funds — Paul Singer's Elliott Management Corp. and Mark Brodsky's Aurelius Capital Management — soon became embroiled in a bitter $1 billion dispute as they sought to extract a bigger share of Peabody's assets…
It's Paul Singer Versus Citigroup in a Bitter Bankruptcy Feud

Leave a Reply
You must be logged in to post a comment.