Italy Paves Way for a $21 Billion Rescue Plan for Ailing Banks
By
The 'precautionary' measure requires lawmakers to approve it

Government says it may issue bonds to fund any cash injection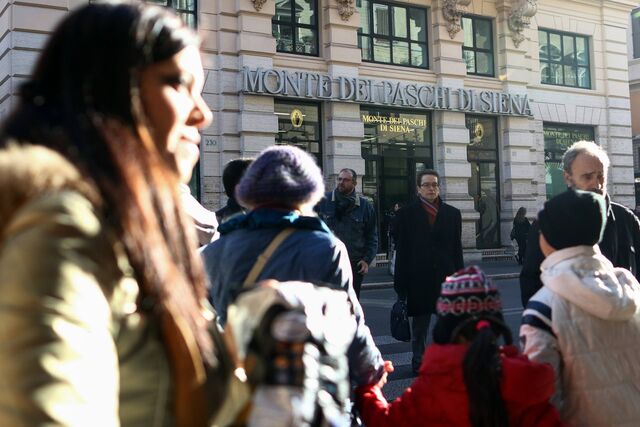 Pedestrians pass a branch of Banca Monte dei Paschi di Siena SpA bank in Rome.
Photographer: Chris Ratcliffe/Bloomberg
The Italian government cleared the way for the potential rescue of lenders, including Banca Monte dei Paschi di Siena SpA, by seeking permission from parliament to increase the nation's public debt by as much as 20 billion euros ($21 billion).
Monte dei Paschi Chief Executive Officer Marco Morelli is scampering to find investors to back a private 5 billion-euro capital increase, which also includes a share sale and a debt-for-equity swap. Should his efforts fail, Prime Minister Paolo Gentiloni's cabinet has laid the groundwork for a state-sponsored cash injection with the possible sale of bonds…
Italy Paves Way for a $21 Billion Rescue Plan for Ailing Banks

Leave a Reply
You must be logged in to post a comment.